Before you plan on choosing the perfect photography studio for your needs, it's essential to first ask yourself some few questions. You need to fully ensure that when you're hiring a professional photography service, that studio should be able to deliver you with quality photographic shots on-time. Furthermore, the experience of the people running the studio also matters as well, because in this date and time anyone can pick up a DSLR and then start shooting photos. In this article guide, we're going to discuss the world of photographic studios and how you can find the best photo studio in Birmingham for your needs. These tips & tricks will help you in choosing the right person for the right job so that you don't get flummoxed by any amount of sub-par work ethics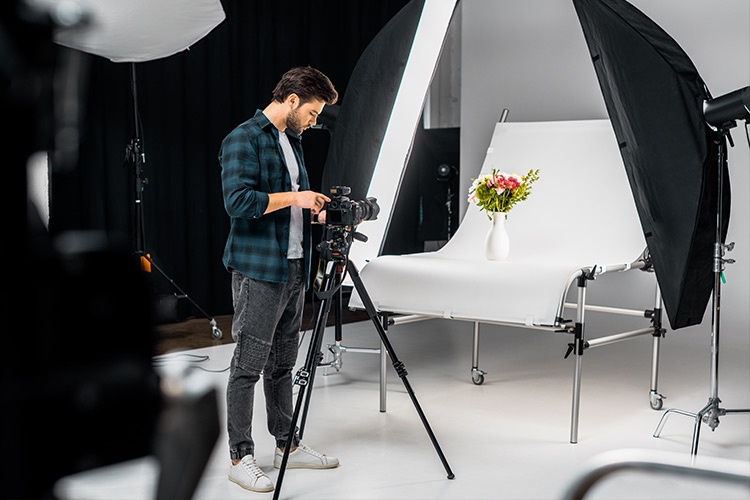 The Factors That You Need To Keep In Mind Before Choosing The Perfect Photography Studio 
Researching About The Studio
The first task at hand for you would be to research regarding the prospective studio that you're planning to hire. You have to understand that research is very important in this world of technology because there is so much rabid information floating around, which can easily mislead you. A photography studio shouldn't be chosen on a whim as you need to first know the practicalities of doing business with the said studio. You have to visit the studio's website, look through their portfolio, learn about reviews from their past clients, ask about their fees or charges and so on. You need to look at the firm's service description and see if that fits your bill. Furthermore, it's important to know whether the service they're providing is cost-effective or not – which can be done by comparing services from similar photography studios around you. 
Location Of The Studio And Its Facilities
It can be said that the quality of studio that you're hiring will vary greatly depending upon on the facilities they have at their disposal. There will be some studios who have invested a lot of money on improving their in-house facilities, while some other ones will be operating directly from their regular home or apartment.  You need to check the location as well as the facilities they have on offer – because it can affect your overall experience. Moreover, ensure that there are car parking facilities if you own a vehicle, and the studio has public liability insurance on its name. 
Quality Of Product And Customer Service
You can ask the studio for various samples of frames, canvases and acrylics when you'll be visiting the studio for the first time. You need to know how much emphasis on quality the studio deploys on their work, including the printing and manufacturing procedures. Moreover, you also need to check whether the studio has a good reputation when it comes to providing personal services and is thereby always willing to answer any queries during times of need.