When we talk about luxury and great home decor, we aren't just limiting our thoughts to the house's interiors! Even outdoor spaces are included in a luxurious home, and an enticing home decor that can make your guests drool! The need to invest in your outdoor space is essential, as you'll be spending a lot of quality time here — alone, or with family or your guests! You would also give something exciting to look forward to, to your potential buyers, when you decide to sell, with a home that has magnificent outdoor space!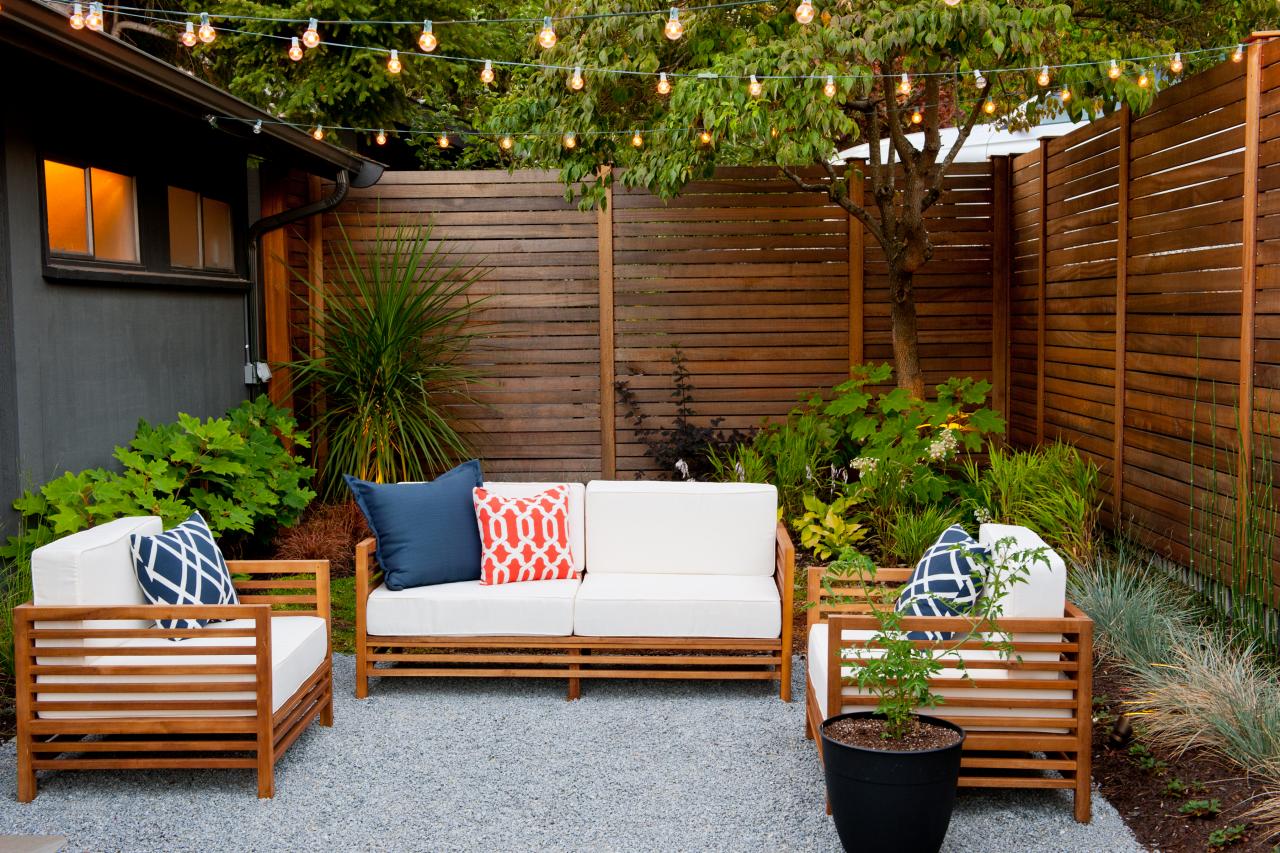 Your outdoors include your garden space, your deck, patio, even your balcony or terrace and driveway! Your driveway can look beautiful if you put nice attractive tiles or stones on the floor with natural grass or fake grass on both sides! Your garden can look super cool with beautifully crafted landscape design and bushes of greenery smiling there with all those flowers blooming brightly. Even your exterior walls play a prominent role here, and should look attractive with a new coat of paint to suit your charming outdoors, clean and gleaming gutters, windows and roof – all of which cumulatively make a house beautiful from the outside! What remains after taking care of all these are your patio, and the seating space in your outdoors!
Easy Steps to Glamorise Your Outdoors!
With all the above areas taken care of, you have fought half the battle.  Your home would look enticing with this perfect natural space. But you need to enjoy this space of yours, right? You aren't going to stand there in the window gazing at this area and enjoy its beauty! Neither can you stay inside all day long and entertain your guests indoors when you have such a ravishing outdoor space! But for that, you'll have to enhance its beauty to make the space more welcoming and useful. Just follow the below tips and soon you'll be writing essays about the beauty of your outdoor space at home and how much you adore it!
Choose the best colour scheme for your deck —

Your deck or your patio mainly consists of the area where you would be spending your time with the guests or reclining there alone watching your beautiful garden! Ensure even this is attractive! Go for a similar colour scheme that matches it with the house's interior, but you can add a twist in the colour palette for an added pop, or the painting design for drama! Make sure the lights you put in this area complement with the colours well and the paint should shine bright majestically in the sunlight too!

Invest in outdoor furniture

— You'll definitely need good quality furniture to spend a good, relaxing time in your outdoor area. Check the sites offering you the best

outdoor furniture

in

Brisbane

like

Cast-In Concrete Designs

, who stock a number of comfortable yet stylish furniture for your outdoor space. Choose the one that would look splendid in your patio or garden and is super comfy too.  Be sure to place the furniture systematically in the area — neither cluttering it too much nor leaving a lot of space between them. You can go for an outdoor dining set in your garden (complete with an umbrella or a gazebo) and a comfortable yet spacious sofa set with a coffee table for the patio. If you want to add various other seatings for your parties, you can even go for it! You could even add a fire fit for the effect of a fireplace for those winter evenings.

A large umbrella for Shade

— Whether it's summer or monsoon, you'll require a shade against natural phenomena. A large multi coloured umbrella would look awesome and even shield you against the weather.

An outdoor kitchen for convenience

— An outdoor kitchen is a fabulous idea to make your outdoor more useful and efficient. You can hold a barbecue party here when the weather is conducive, and enjoy cooking plus serving and partying together! While if you cannot manage cooking in your kitchen during summer, this outdoor cooking is the way out of heat! You can cook and enjoy your meals all outdoors in the fresh air!

Homely convenience

— Why most people suddenly leave the outdoor space and go inside because they miss the comfort they get inside! That is easily curable! Get some matching and beautiful cushions for sofas and rugs for the floor. You can also utilise your spare pillows and put them in this area for extra comfort. Home stores are flooded with materials for outdoors that are easily washable, making it easier for you to maintain a stunning outdoor living space, without compromising on style and comfort. Oh, and while you are at it, don't forget a vase with some fresh flowers on the dinette, a beautiful bowl with floating candles on the coffee table – you get the idea, right? It is these small touches that make the space feel more like home.
 Your outdoor space can be as enticing as your indoors, in fact more admirable! You just have to deck it up with proper accessories, and you'll feel like being on a picnic in your own home!