Is your stag do destination Sydney, Marbella or Riga? Are y'all planning to go wild on your beach stag weekend? The responsibility of the best man is not restricted to being the right hand of the groom. He is expected to plan the most awaited pre-wedding party as well. Be it a one-night party at the nearby pub or a special weekend trip to a nearby beach; the stag party needs to be a perfect single life send off for the groom. To make it more exclusive for the man of the hour, you can plan for a destination like Ibiza or Riga. Destinations like these are popular for their beautiful beaches and crazy parties; everything the groom and his mates are expecting from the stag do. is a critical task, so keep all your mates in the loop! Packing for a stag do is a tedious task. Forgetting a particular item can really mess up your plan or impact your budget. So, make a list and make sure you pack all the necessary items.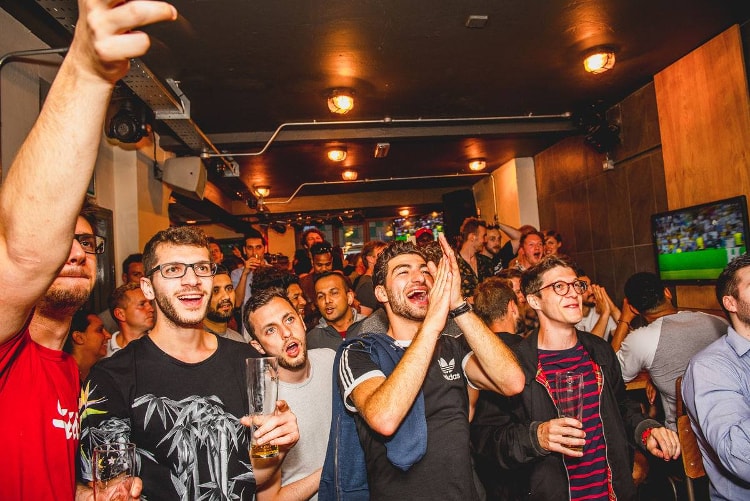 Beach Stag Do Wardrobe:
Vibrant coloured clothes
Packing vibrant coloured clothes is vital because such colours will enhance your appearance. Colours like fluorescent yellow, neon green or cream with a hint of blue complements the scenic beauty of the area. You need to pack at least 3 tees, 2 pairs of long shorts, 2 pairs of night clothes, a solid coloured shirt and a pair of black jeans for a weekend trip to any beach. A complete dark coloured combination is required for night parties; so don't forget to keep 'em.
A hat or a cap and a pair of shades
The sunscreen lotion that you have packed will not help in protecting your eyes. Even if you are planning a sunbathing session in the noon, packing a pair of sunglasses and a hat/cap will make you look fresh and trendy. These are also useful for watersports as they allow you to keep your eyes open at all times.
A pair of casual shoes and slippers
Beach-friendly casual shoes are a must. You also have to make sure they match your clothes to look handsome at all times. It is your best mate's stag do; not yours! A pair of slippers does not occupy much space but is really useful for late night walks or when you wish to wander inside your hotel.
You have to have a waterproof watch on you at all times. Keeping a mobile phone is not advisable because you never know when your lads plan to throw you in the water. It is always best to either have a waterproof case for your cell phone or a waterproof watch. All water activities will start and end at a particular time, and not knowing the exact time can mess up your entire plan for the day. A few wristbands are not exactly a must-have item but will be great to increase your appeal. Imagine wearing a white shirt with a creamish pair of shorts and light blue loafers. A watch on one hand and a few wristbands on another. A yellow-beachy hat with a pair of mauve shades. Isn't this the perfect beach look?
Going to a beach stag do without all your swimming essentials is not a wise decision. Don't forget to keep a pair of swimming shorts, underwater glasses and swimming cap in your suitcase. Apart from the beach fun, your hotel will also have a pool for your leisure time. If you don't have these items with you, you might have to buy new ones or rent them out which can be pretty costly as compared with taking your own. Pack comfortable clothes, accessories and footwear to make sure you have a flawless experience. Share this list with your lads to help them out as well.