Abroad hen parties are becoming increasingly popular. With rock bottom flight ticket prices and a number of destinations offering a better deal than The UK, it is only natural to go to a sun-soaked European paradise to celebrate the last days of your single life.
If you have been chosen as the maid of honour, and the responsibility of organising an epic hen party rests upon your shoulders, you have landed on the right page. With more options available than ever before, choosing the right abroad destination for your BFF's hen party has become extremely difficult.
It becomes even more difficult if you are bound by budget restrains. However, we have rounded up a list of five European destinations that offer all the necessary fun for a group of hens, without the hefty price tag. So without wasting any more time, let's dive right in:
If the bride thinks of herself as a culture vulture, Bratislava is probably one of the best choices for a hen party. Not only does the city pack a mean dose of rich culture, but is lined with pretty bars and quaint cafes along cobbled streets, making every corner, every turn in the city look postcard-perfect.
Bratislava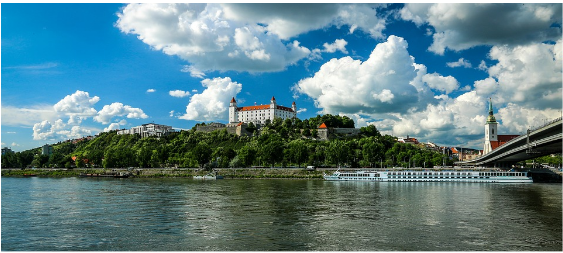 If all that is not enough to convince you, the fact the Bratislava serves some of the World's best alcohol at some of the World's lowest price is sure to get you and the girls excited. The best part is, the city offers a lot more than just a night of heavy drinking, with plenty of relaxing spa activities, and even adventure activities on the menu. Keeping the girls entertained in Bratislava will never be a challenge!
 Prague
https://s15.postimg.cc/5b8dlgv6j/Screenshot_from_2018-08-31_12-50-55.png
Also known as the "Paris of the East", Prague is a charming city that has everything you need for a hen party that will be remembered for all the right reasons. We're talking a thriving nightlife, a lively cafe culture, charming cobbled streets, dazzling spires, and breathtaking castles. Whatever your group of hens fancy, Prague will deliver.
The best part is, Prague is rather famous for reasonably priced accommodations and alcohol. Not to forget, you can expect to save big on flight tickets when you book in advance. As far as hen parties go, Prague has everything to be called a winner!
Riga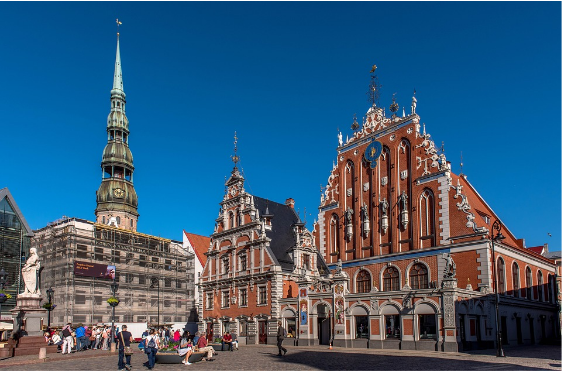 If you and the bride-to-be are looking to be treated like absolute royalty, without having to burn a huge hole inside your pockets, Riga is the answer. Whether you are looking for a relaxing spa weekend, or are looking for an epic party complete with pulse pumping adventure sports and parties that don't stop till the wee hours, Riga never fails to deliver.
The Latvian capital is lined with quaint bars, crazy nightclubs, and charming cafes, against a backdrop of breathtaking scenery. All that, along with the fact that it is one of the most pocket-friendly hen do destinations on this list, will definitely make it a favorite choice for many groups of ladies looking for a gala time on a budget.
Budapest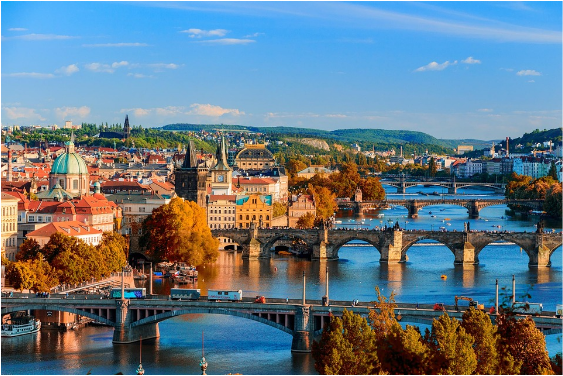 If the bride-to-be is looking to be pampered on her last weekend of singledom, there is probably no better option that the "city of spas", Budapest. Filled with relaxing thermal spas, a rich history and architecture, pavement cafes and one of Europe's craziest party scenes, Budapest offers a great getaway from the hustle bustle of marriage preparations.
Not to forget, just like other Eastern European cities, Budapest will be extremely light on your pockets. This means that the group can enjoy a weekend of being pampered like queens, without the hefty price tag that usually comes attached with such treatment.
Conclusion
At a time when hen and stag parties are more popular than ever before, choosing the right destination can itself be a great challenge. However, the decision can easily be made by thinking about the bride's preferences and the available budget.
Where do you plan to take your BFF for her final fling before the ring?